Knowing the right buttons
1 June 2014
You will have gathered from our previous blogs that something we take seriously at Andrew Brookes Tailoring is attention to detail, and although to the untrained eye, the smaller details may not be as significant as you may think, they do in fact make all the difference.
In the words of Charles R. Swindoll, "The difference between something good and something great is attention to detail". When you're buying yourself a suit or a new dinner jacket in a high street retail store, how often do you pay attention to the buttons? Do you look at them and think "these buttons really say a lot about me". Probably not. The standard buttons, as nice as they are, say as much about your vibe as the generic suit does.
Buttons are a major component to a garment and are often overlooked, but many people don't know that there are endless possibilities as to what can be done with them to express your personality through your clothing, which is what we're all about at Andrew Brookes Tailoring. Your standard suit will have two buttons on the front of the jacket, two or three on the cuffs probably, but this is by no means a set rule.
You can have as many buttons as you see fit on your jacket. You can have them wherever you want, in whatever fabric, material, pattern, style you desire. Likewise, they don't all need to match; often a single different coloured button in a row is the type of attention to detail that can set your garment apart, and speak volumes about your discerning character. So, the next time you pick up a garment you like in a store, pay attention to the buttons, you'll be surprised how often they let the garment down!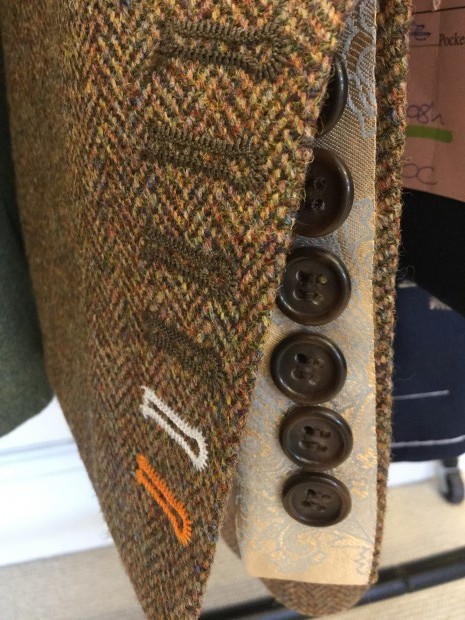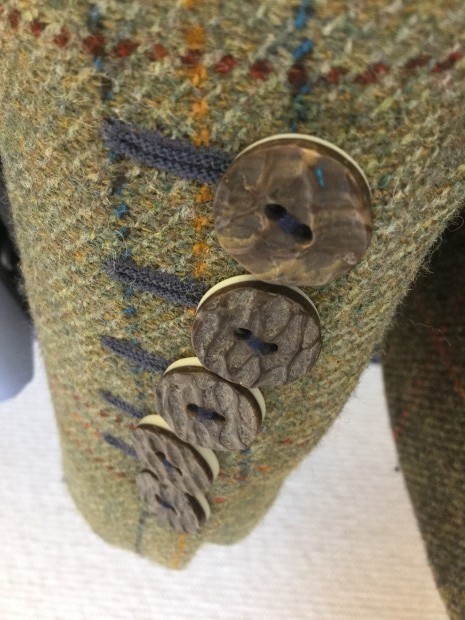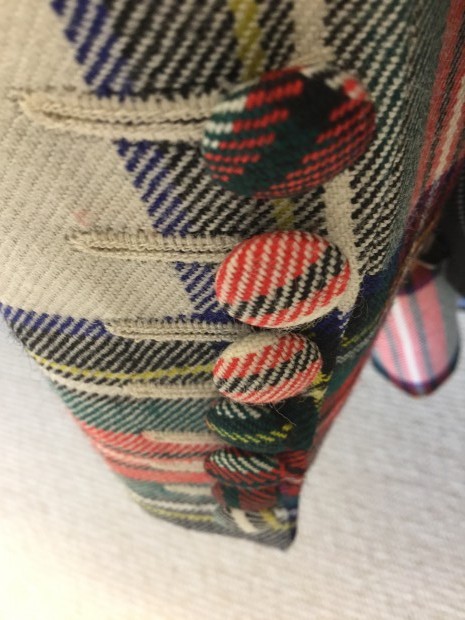 If you have found this post interesting, perhaps your friends will too. Please share this post with your online community using the share buttons below. Thank you, it is appreciated.