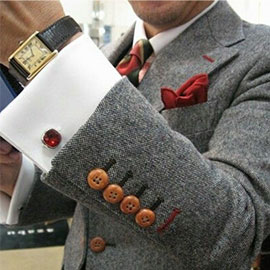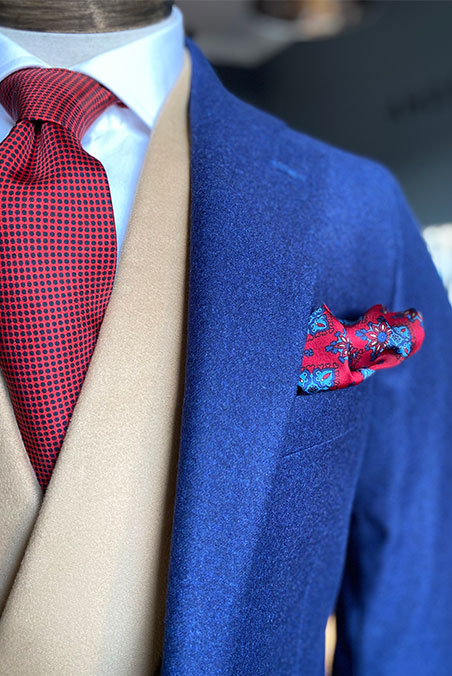 Collections
BESPOKE CLOTHING ACCESSORIES
From stunning suits to traditional highland gear, at Andrew Brookes Tailoring we provide customers from Scotland and beyond with a whole host of luxury garments. And, our service doesn't end once you've decided on a piece that suits you best. Using the very best luxury materials, we also provide an exclusive accessories service, helping you to tie your new outfit together in a magnificent way.
Our team offers a wide range of different accessories including sporrans, sgian dubhs, kiltpins, leather belts, shoes ties and pocket squares. All these accessories can be personalised, so they capture your exact character and personality.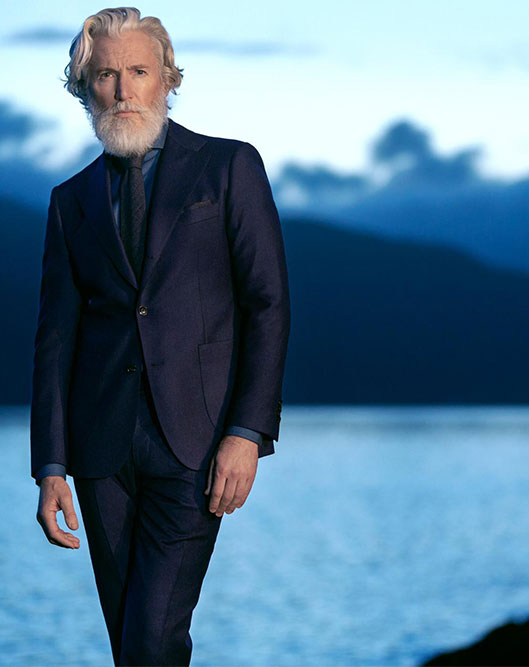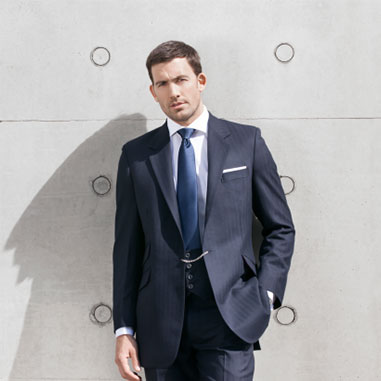 ADD THE FINISHING TOUCH TO YOUR NEW LOOK
Once you've settled upon a garment or collection of your choice, it's time to choose your accessories. Tying together an entire outfit, at Andrew Brookes Tailoring we place a focus on the finer details, making sure we provide you with accessories that complement every aspect of your tailored outfit.
Like with all of our products, we take care to only use the very best materials across our offering and this includes high-quality handmade accessories. We have an extensive range, and when you visit us we'll be sure to take a tailored approach, getting to know your unique preferences and specifications. Our collection of accessories spans a variety of items, including luxurious ties and braces crafted from premium materials, starting from just £49.95, and the finest gentleman's socks from £15. We also host a wide collection of accessories for your Highland wear, including Kilt Socks from £29.95, Sporrans from £329, and Sgian Dubhs from just £79. 
No luxury tailoring can be complete without meticulous footwear. From just £249, our selection of Magnanni footwear marries classic and contemporary styles that are synonymous with luxury and quality. 
BOOK APPOINTMENT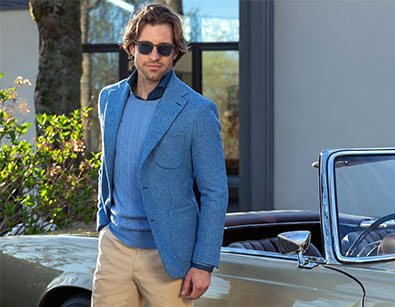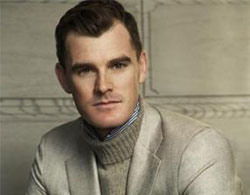 DISCOVER JOHN SMEDLEY KNITWEAR
We've also partnered with leading luxury fashion brand John Smedley, to provide our customers with exclusive men's knitwear. Made from the very best Sea Island cotton and the finest merino wool, the jumpers and sweatshirts in this collection are perfect for both casual and formal occasions.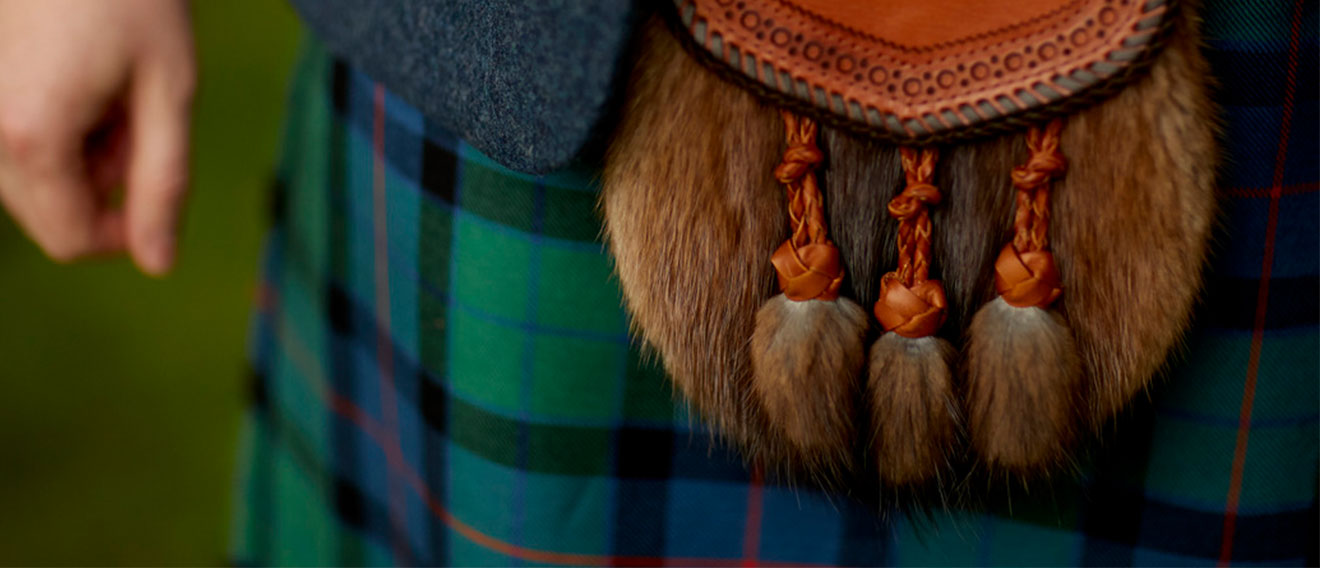 "This man is a genius. From my wedding suit to my Oscars suit… that's how much I trust him!"
"As soon as I met Andrew, I knew that he would make sure my clothing made the right impression."
"I want to feel good, feel sharp, to have a bit of X-Factor – Andrew has helped me achieve that."
"When I wear Andrew's clothes, it makes me feel incredibly confident and makes my job a lot easier."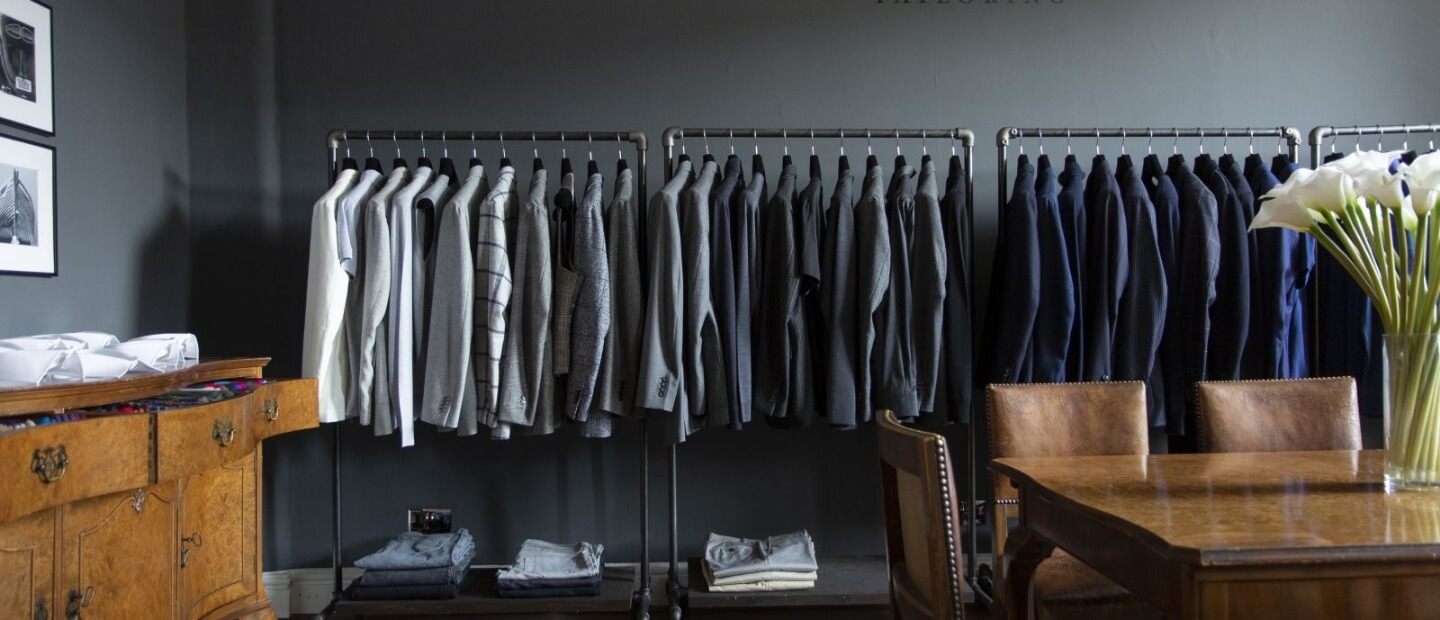 Visit our studio for a consultation
MAKE A STATEMENT
At Andrew Brookes Tailoring, we take a bespoke approach to everyone we work with, tailoring outfits that expertly suit their requirements. Part of this service includes stunning accessories that can help neatly round off your outfit, helping you to make a statement every time.
BOOK APPOINTMENT
FREQUENTLY ASKED QUESTIONS
Looking for more information on what we do? If so, we've put together a list of our most commonly asked questions to give you a better understanding of how we work. Read on to find out more information. And if you have any other questions not answered here, feel free to get in touch with our team.
If you want a handmade garment, make an appointment to come and see us in the studio. Drop us an email at andrew@andrew-brookes.com or call us on +44(0)7515 285604 and we'll organise an appointment for you to visit us.
We want to give you the best experience possible, and while we can handle all manner of enquiries and answer questions online, nothing beats the in-studio experience. With this in mind, we only accept orders once you've visited us in our studio and we've been able to get a feel for what you're looking for.
Every order we take is unique, so the length of time it takes to make varies depending on what you order. Usually, it will be ready for your fitting in 8-10 weeks from your order date. However, this can vary, depending on the cloth you choose and any additional features such as custom linings or personal tartans.
OTHER COLLECTIONS
At Andrew Brookes Tailoring, we offer a wide range of luxury tailoring services to our customers. Offering bespoke suits, designs and accessories suitable for every occasion, check out our collections below.