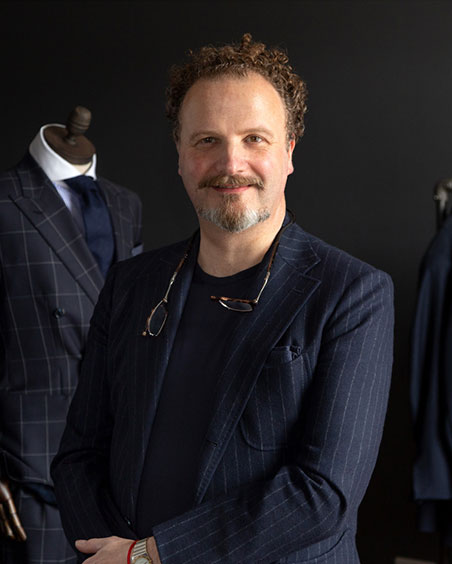 ABOUT ANDREW BROOKES
Founded as Brookes & Co Gent's Outfitters in 1946, it's fair to say that Andrew was destined for a career as a luxury tailor. From a young age, Andrew could be found playing among the threads and fabrics as his father, Albert Brookes, crafted some of the most exclusive pieces of the time. From the age of 12, Andrew began working in the family business and never looked back.
As well as taking on board the knowledge and experience from his father, Andrew also regularly headed to some of the world's most exclusive fashion cities throughout Europe including Paris, Cologne and Florence, bringing a European influence to the brand. In the late 90s, he launched the Andrew Brookes collection in New York. The collection focused on his Scottish roots, yet included a contemporary twist with odes to the highlands, tweed and award-winning formalwear. Now, Andrew Brookes Tailoring encapsulates over 70 years of knowledge and master tailory, working with clients from around the globe.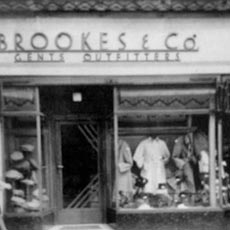 RICH IN HISTORY
When you step into our George Street Studio, you'll find yourself confronted with a treasure trove of luxury. Neatly tucked away in a corner of Edinburgh, when you ascend our staircase you'll be greeted with a bespoke tailoring experience that calls on generations of expertise, as well as the latest innovative industry trends that can be utilised to craft items that are truly unique to you.
MODERN AND TIMELESS MEN'S TAILORING FOUNDED ON GENERATIONS OF EXPERTISE
Whatever look you're aiming to achieve, Andrew and his team of master tailors can help you on your journey. Calling on a Hollywood influence from a bygone age, we combine classic materials, designs and styles with a touch of innovation, creativity and modern techniques to present our customers with truly individual pieces that reflect their unique character. Whether you need traditional highland dress or contemporary formalwear for a special occasion, we're here to help.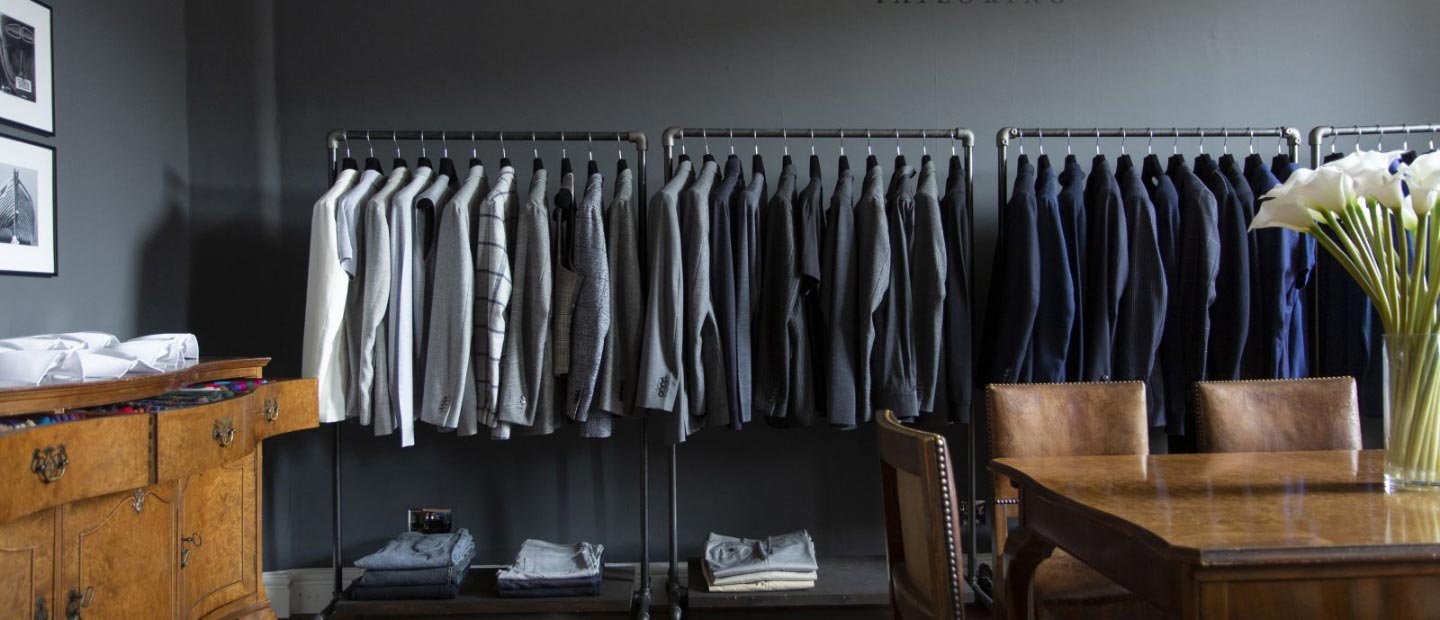 Not Sure What Your Looking For?
GET IN TOUCH WITH OUR EXPERTS
Looking for something extra special? At Andrew Brookes Tailoring we take a custom approach to everyone we work with, providing them with a piece that is truly bespoke to them. Our services are hugely sought after throughout Edinburgh and beyond, with clients visiting from all over the world. To find out how we can enhance your wardrobe, contact our team today.
GET IN TOUCH
Visit Our Studio For A Consulation.
TAILOR FOR THAT SPECIAL OCCASION
Whether you have a wedding on the horizon or just need a new outfit for a special occasion, Andrew Brookes Tailoring can help you discover a piece that is unique to you. You'll be able to browse through our collection of fine fabrics and stunning materials, with our team by your side to guide you through the entire process. What you'll be left with, is a piece that accurately portrays your unique character and style, that looks fantastic and makes you feel great.
BOOK APPOINTMENT
OUR COLLECTIONS
At Andrew Brookes Tailoring, we offer a wide range of luxury tailoring services to our customers. Offering bespoke suits, designs and accessories suitable for every occasion, check out our collections below.