Collections
TAILORED WEDDING SUITS
Whether you're the groom, best man or just a guest, you always want to look your best for a wedding. Our team is vastly experienced in crafting bespoke wedding suits that are comfortable, look great and encapsulate everyone's unique style. All the tailored wedding suits that we design are made to measure, taking into account your preferences, requirements and the exact look you're hoping to achieve.
We've established ourselves as the go-to establishment for men's wedding suits in Edinburgh. We think the little details make a big difference, and when you visit our studio for a fitting, our team will do everything in our power to ensure you're walking out with a piece fit for the occasion.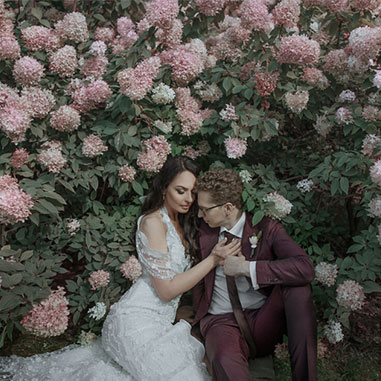 BESPOKE WEDDING SUITS
No two people are the same, so why should anyone be expected to wear anything less than a completely bespoke wedding suit? From the use of high-end fabrics and materials to innovative tailoring techniques that have been honed to perfection over the course of 70 years, people come far and wide to experience the luxurious products that Andrew Brookes Tailoring has become renowned for over the years.
While we're proud of our inherently Scottish roots, thanks to years spent at the cutting edge of luxury tailoring, our bespoke wedding suits have become well-known globally and we're always on top of current trends as well as catering to more traditional tastes. Whatever your style, you can rest assured that you'll walk away with a fit that is perfect for you.
BOOK APPOINTMENT
LUXURY CUSTOM MADE PIECES
Looking for modern, contemporary designs or would you prefer a simple yet classic fit? Whatever the case, Andrew Brookes Tailoring is here for you. All the tailored wedding suits that we craft will consider your exact measurements, and take into account your needs and requirements. Plus, if you need some inspiration, our showroom is home to a vast array of luxurious materials, styles and designs that can help to form a part of the finished product.
"This man is a genius. From my wedding suit to my Oscars suit… that's how much I trust him!"
"I want to feel good, feel sharp, to have a bit of X-Factor – Andrew has helped me achieve that."
"As soon as I met Andrew, I knew that he would make sure my clothing made the right impression."
"When I wear Andrew's clothes, it makes me feel incredibly confident and makes my job a lot easier."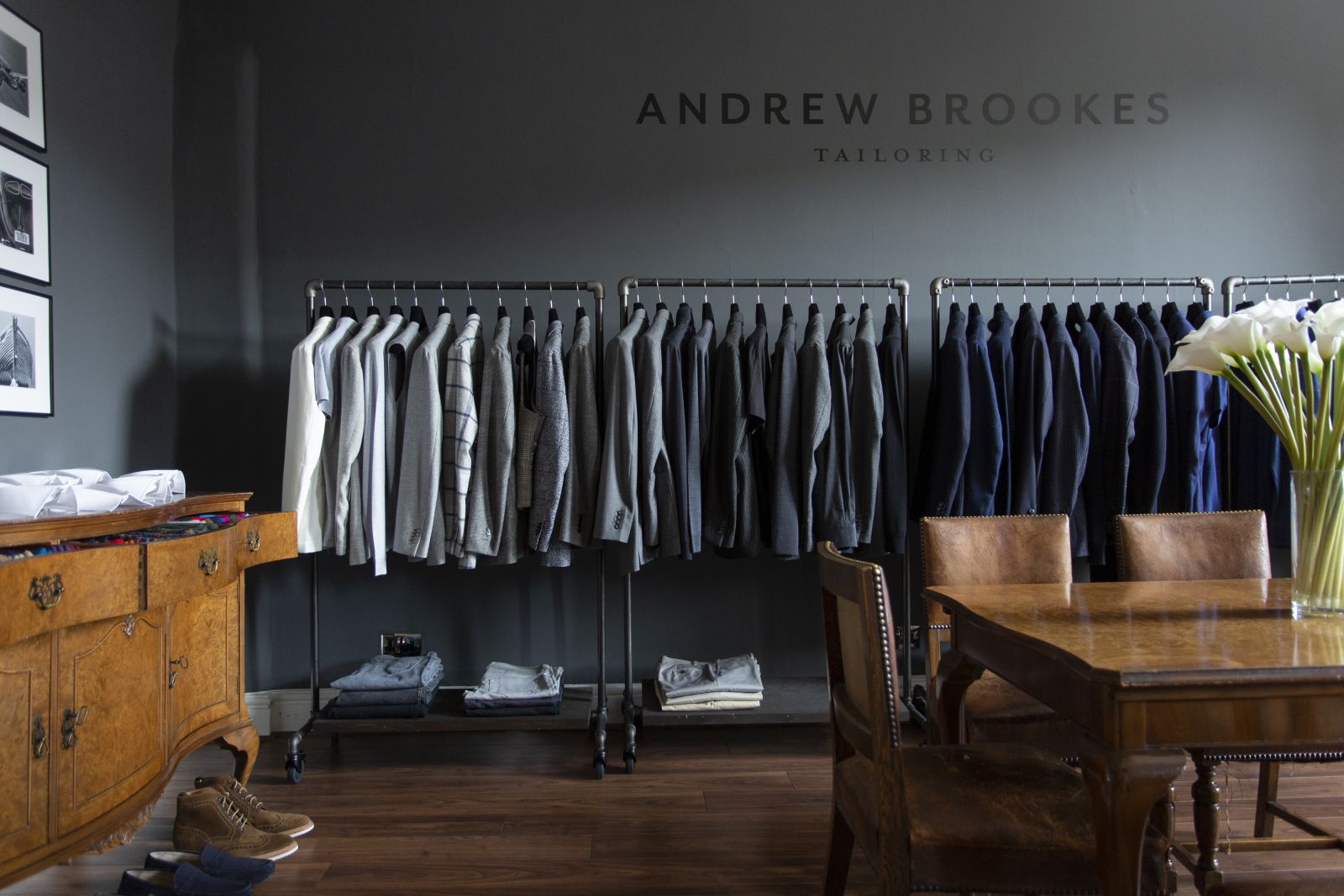 Visit Our Studio For A Consultation
TAILORED FOR YOUR SPECIAL DAY
Naturally, if you're the groom then all eyes will be on you and you'll want to look your best. Whatever the time of year and whether you're opting for a traditional or more individual aesthetic for your big day, the team at Andrew Brookes Tailoring will be by your side and on hand to help craft your dream outfit.
BOOK APPOINTMENT
FREQUENTLY ASKED QUESTIONS
Looking for more information on what we do? If so, we've put together a list of our most commonly asked questions to give you a better understanding of how we work. Read on to find out more information. And if you have any other questions not answered here, feel free to get in touch with our team.
If you want a handmade garment, make an appointment to come and see us in the studio. Drop us an email at andrew@andrew-brookes.com or call us on +44(0)7515 285604 and we'll organise an appointment for you to visit us.
We want to give you the best experience possible, and while we can handle all manner of enquiries and answer questions online, nothing beats the in-studio experience. With this in mind, we only accept orders once you've visited us in our studio and we've been able to get a feel for what you're looking for.
Every order we take is unique, so the length of time it takes to make varies depending on what you order. Usually, it will be ready for your fitting in 8-10 weeks from your order date. However, this can vary, depending on the cloth you choose and any additional features such as custom linings or personal tartans.
OTHER COLLECTIONS
At Andrew Brookes Tailoring, we offer a wide range of luxury tailoring services to our customers. Offering bespoke suits, designs and accessories suitable for every occasion, check out our collections below.