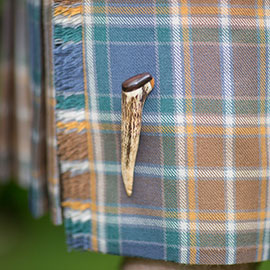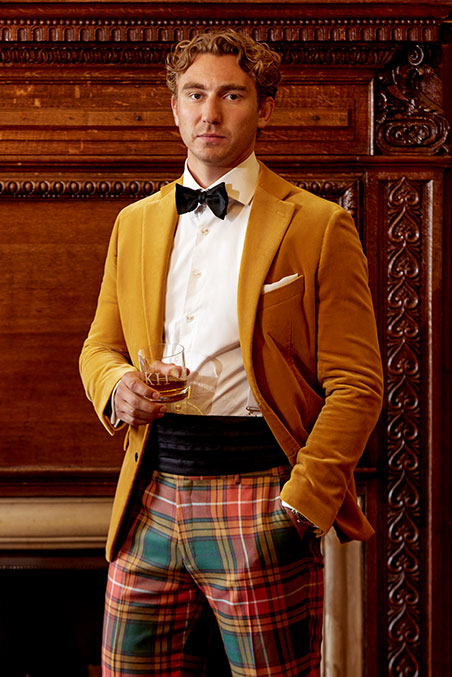 Collections
LUXURIOUS HIGHLAND WEAR
At Andrew Brookes Tailoring, we're proud of our Scottish heritage and have become renowned for our stunning highland wear in Edinburgh. We regularly design a whole host of jackets, waistcoats and more that can help you make an impact and turn heads whatever the occasion. Selecting the perfect highland dress can be overwhelming. With so much choice available, it can be hard to know what suits you best and how to strike the right balance between tradition and style.
That's where we come in. The team at Andrew Brookes Tailoring has more than 70 years of experience providing high-quality men's highland dress to customers across Scotland and beyond. When you visit our studio, you'll receive a completely bespoke experience from our team. They'll establish what fabric suits you best, the type of occasion you require your highland dress for and your personal preferences.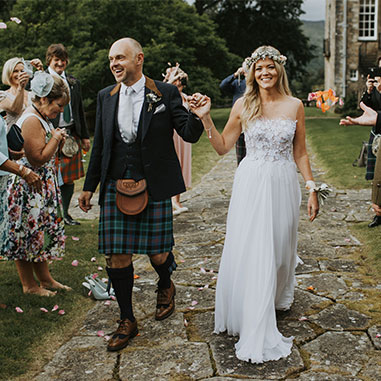 FINEST SCOTTISH GARMENTS
Whatever the function you're attending, wearing a piece from our exceptional highland dress collection is sure to help you stand out from the crowd. If it's a formal event, then nothing less than a classic highland dinner jacket will do, but if it's something more casual, then a suave tweed waistcoat worn with jeans could do the trick. All the pieces we provide are extremely versatile, which is why we see our customers return time and time again to add even more of our pieces to their collection.
The pièce de résistance of Scottish clothing is, of course, the kilt. Our kilts are entirely bespoke with handcrafted and dyed leather straps, brass buckles and handmade linings, available from just £899, jackets from £799, shirts from £149, and waistcoats at just £329. Our trews outfits are also crafted using the finest materials and expert tailoring techniques and are available for under £1,650.
BOOK APPOINTMENT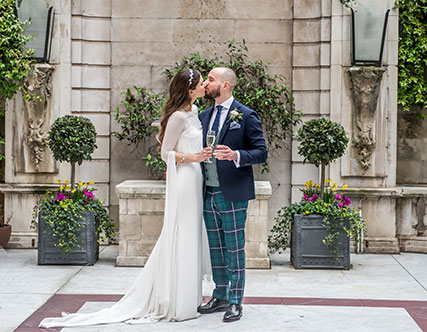 CUSTOM TAILORED
From unique jackets, versatile waistcoats and, of course, a stunning kilt all the men's highland dress that we supply is custom made and tailored specifically to our customers. As well as having a range of stunning fabrics and materials to choose from, we can guide you through our range of designs and styles, before settling on something that suits you best. If you already have a rough idea of how you want the piece to look, our team will be delighted to hear your thoughts as your confidence and satisfaction in the outfit is our number one priority.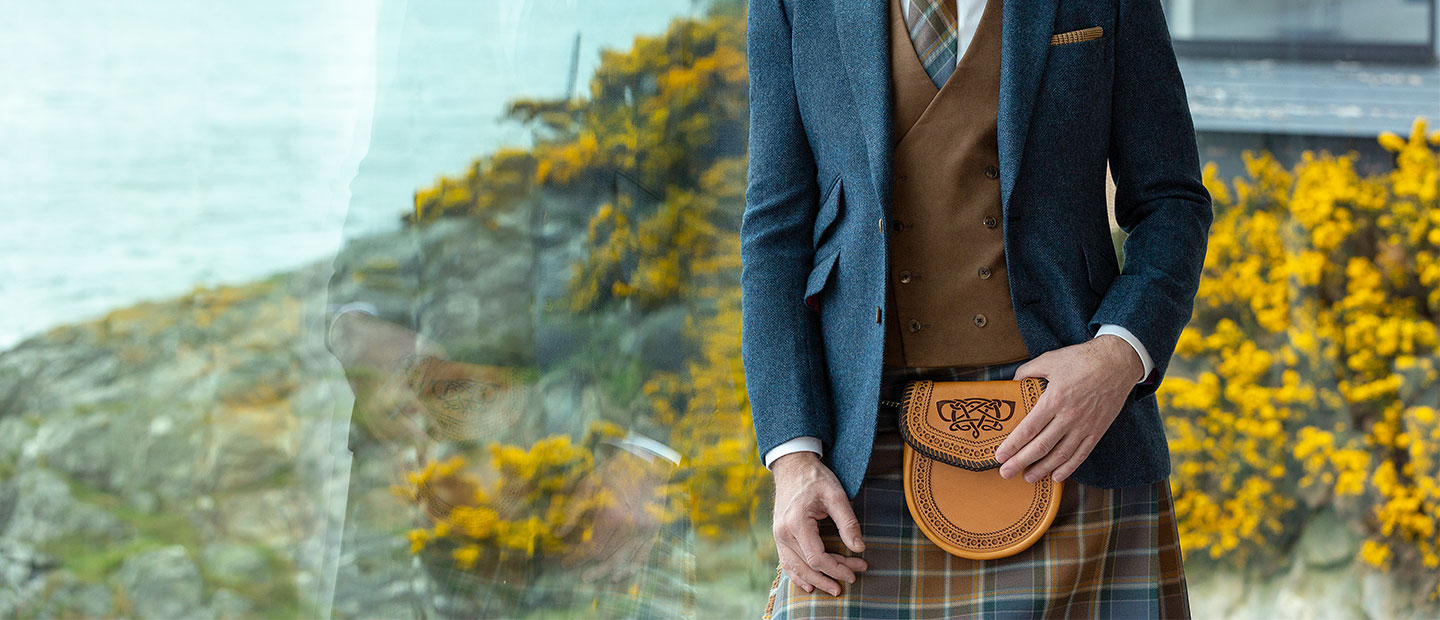 "I want to feel good, feel sharp, to have a bit of X-Factor – Andrew has helped me achieve that."
"When I wear Andrew's clothes, it makes me feel incredibly confident and makes my job a lot easier."
"This man is a genius. From my wedding suit to my Oscars suit… that's how much I trust him!"
"As soon as I met Andrew, I knew that he would make sure my clothing made the right impression."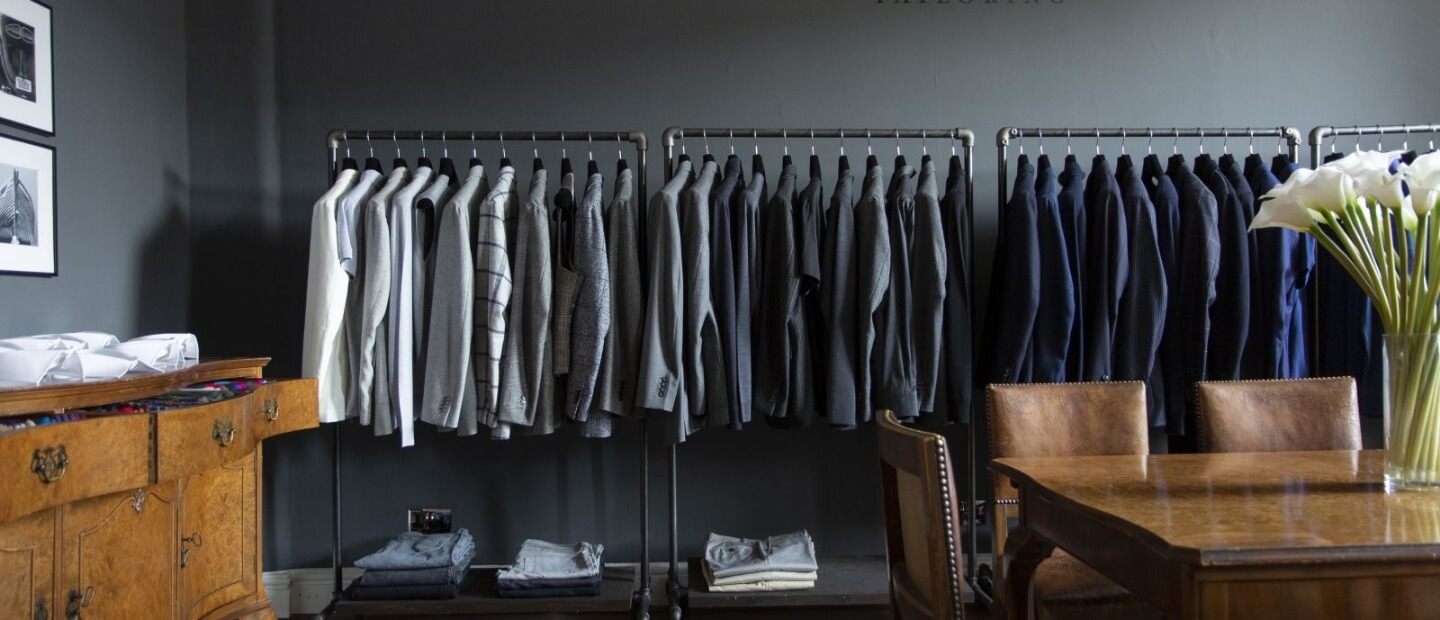 Visit Our Studio For A Consultation
TAILOR FOR THAT SPECIAL OCCASION
One of the best things about highland dress is its versatility. Capturing several looks in one, all the jackets, waistcoats, trousers and kilts we provide are suitable for all different occasions – making our service all the more beneficial. Whether you really want to embrace the full Scottish spirit or tone down the tartan and go for a more minimalist approach, we can take your lead or let our team of experts advise on what they think is best – whatever works for you.
BOOK APPOINTMENT
FREQUENTLY ASKED QUESTIONS
Looking for more information on what we do? If so, we've put together a list of our most commonly asked questions to give you a better understanding of how we work. Read on to find out more information. And if you have any other questions not answered here, feel free to get in touch with our team.
If you want a handmade garment, make an appointment to come and see us in the studio. Drop us an email at andrew@andrew-brookes.com or call us on +44(0)7515 285604 and we'll organise an appointment for you to visit us.
We want to give you the best experience possible, and while we can handle all manner of enquiries and answer questions online, nothing beats the in-studio experience. With this in mind, we only accept orders once you've visited us in our studio and we've been able to get a feel for what you're looking for.
Every order we take is unique, so the length of time it takes to make varies depending on what you order. Usually, it will be ready for your fitting in 8-10 weeks from your order date. However, this can vary, depending on the cloth you choose and any additional features such as custom linings or personal tartans.
OTHER COLLECTIONS
At Andrew Brookes Tailoring, we offer a wide range of luxury tailoring services to our customers. Offering bespoke suits, designs and accessories suitable for every occasion, check out our collections below.