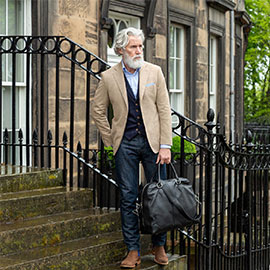 Collections
LUXURY TAILORED JEANS
No wardrobe is complete without a trusty pair of jeans. These days, you'll be hard-pressed to find anyone that doesn't at least have one reliable pair to hand. But, despite the fact that there are so many types available, tailored jeans are still something of a rarity to most people. Well, we are changing that trend from our studio in Edinburgh thanks to our exceptional range of men's custom jeans.
While styles and trends come and go, our team has utilised the generations of experience that we've forged in tailoring to provide an exclusive handmade denim jeans service to our customers. This means that, unlike other tailoring brands in the industry, when you visit us you can discover the perfect fit, colour, style and even type of stitching. So the next time you're bringing out the denim, you'll be doing so with a piece that has been designed specifically for you.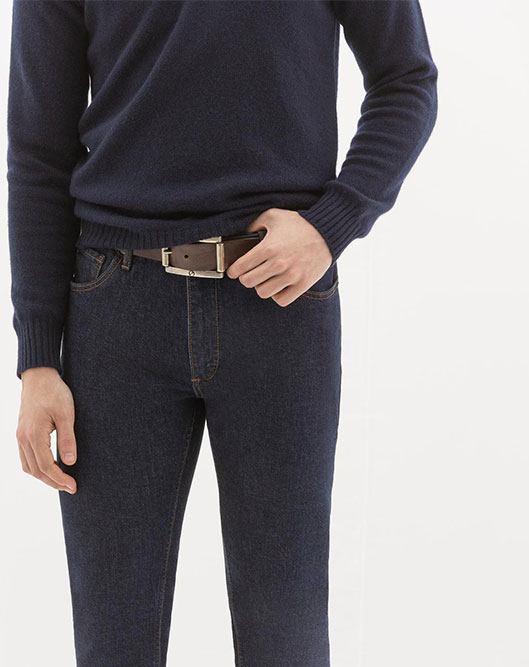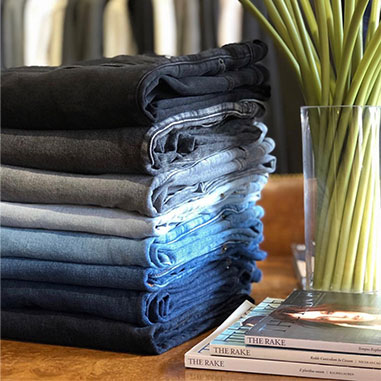 EXPLORE OUR RANGE OF TAILORED JEANS
We take pride in providing our customers with unique items that truly reflect their distinct personalities and individual styles. After spending 70 years honing our craft, it felt only right that we extend our service to include tailored jeans. The range of handmade denim jeans that we supply encapsulates a whole host of designs and styles, so you can browse through a vast array of modern and classic options.
All the washed denim we provide has been sourced from Italy and Japan, two of the most exclusive providers around. Due to the handcrafted nature of the products that we supply, you can rest assured that you'll be receiving a piece of the highest possible quality, which will be crafted with your image and preferences in mind. Our tailored jeans are available from £199, as are our custom-made jeanos, chinos and combats, for which you will receive a perfectly fitting and premium quality pair of trousers that are guaranteed to become a staple in your wardrobe for years to come.
BOOK APPOINTMENT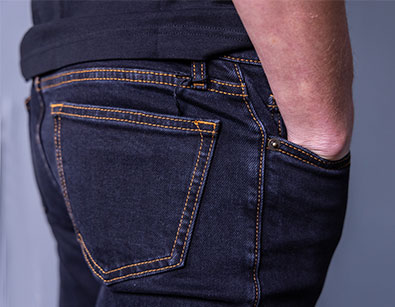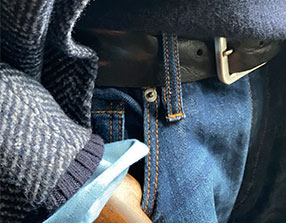 A PERFECT FIT
It can be difficult to find a pair of jeans that are perfect for you. While the high street is home to lots of alternatives, there's nothing quite like an exact fit that comfortably matches your body and style. But, with Andrew Brookes Tailoring, you have full control over everything right down to the finer details. This includes custom hems, colour, type of denim, button style, waistbands and even belt loops.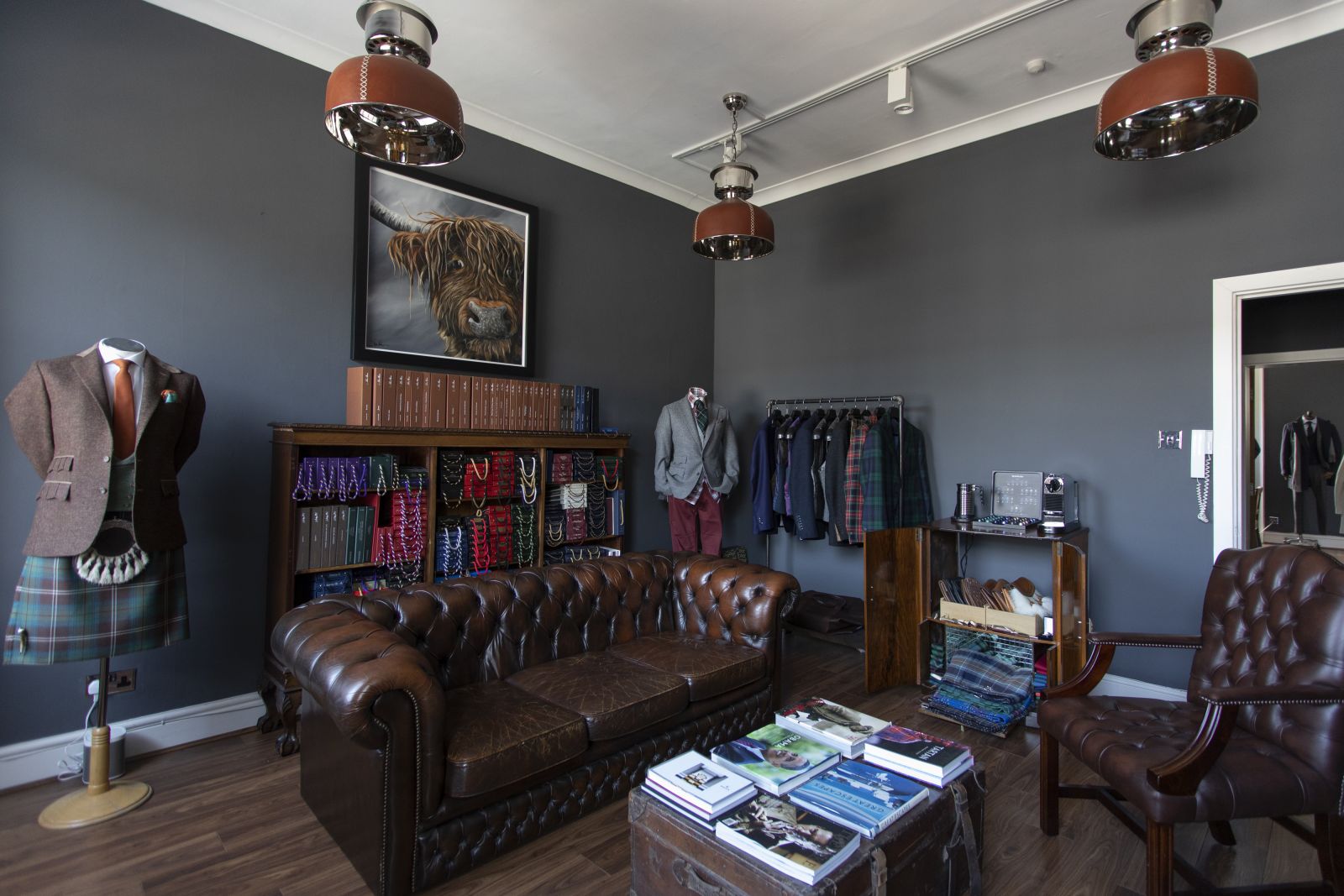 "This man is a genius. From my wedding suit to my Oscars suit… that's how much I trust him!"
"As soon as I met Andrew, I knew that he would make sure my clothing made the right impression."
"I want to feel good, feel sharp, to have a bit of X-Factor – Andrew has helped me achieve that."
"When I wear Andrew's clothes, it makes me feel incredibly confident and makes my job a lot easier."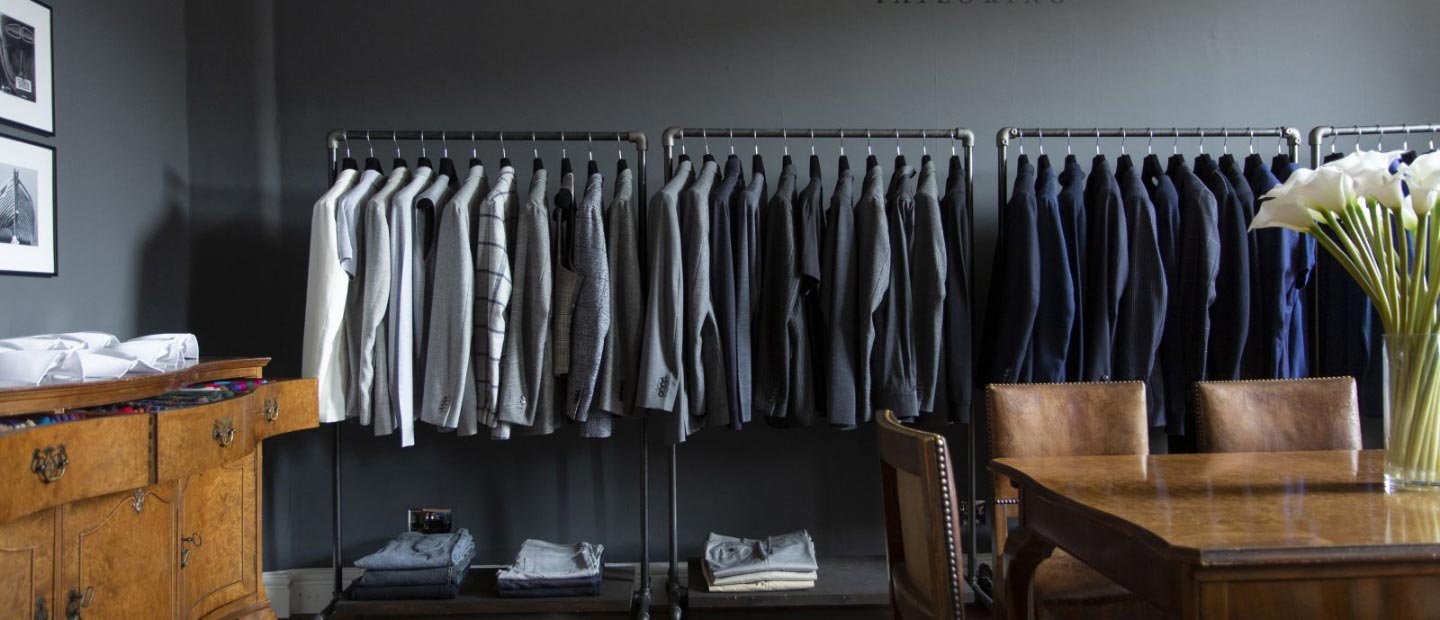 Visit Our Studio For A Consultation
A PERSONAL TOUCH
If you're on the lookout for custom jeans in Edinburgh, then we have you covered. For over 70 years we've positioned ourselves at the forefront of tailoring innovation, bringing quality products to our customers both here in the heart of Scotland, and around the world. Our extensive range of tailored jeans are all made to measure, and can even include finishing touches such as initials and personal logos for that extra level of customisation.
BOOK APPOINTMENT
FREQUENTLY ASKED QUESTIONS
Looking for more information on what we do? If so, we've put together a list of our most commonly asked questions to give you a better understanding of how we work. Read on to find out more information. And if you have any other questions not answered here, feel free to get in touch with our team.
If you want a handmade garment, make an appointment to come and see us in the studio. Drop us an email at andrew@andrew-brookes.com or call us on +44(0)7515 285604 and we'll organise an appointment for you to visit us.
We want to give you the best experience possible, and while we can handle all manner of enquiries and answer questions online, nothing beats the in-studio experience. With this in mind, we only accept orders once you've visited us in our studio and we've been able to get a feel for what you're looking for.
Every order we take is unique, so the length of time it takes to make varies depending on what you order. Usually, it will be ready for your fitting in 8-10 weeks from your order date. However, this can vary, depending on the cloth you choose and any additional features such as custom linings or personal tartans.
OTHER COLLECTIONS
At Andrew Brookes Tailoring, we offer a wide range of luxury tailoring services to our customers. Offering bespoke suits, designs and accessories suitable for every occasion, check out our collections below.