Collections
CUSTOM POLO SHIRTS
Tailored clothing is a great way to demonstrate your individuality, and show the world your style. One thing that is likely to spring to mind is custom polo shirts – a great way to reflect luxury throughout your wardrobe. At Andrew Brookes Tailoring, we're experts in all elements of high-end gentlemen's fashion and this includes our fantastic range of custom-tailored polo shirts.
Combining the finest materials, high-quality fabrics and world-leading tailoring techniques, we can provide you with fully custom-tailored polo shirts and T-shirts that are sure to make a statement every time. We understand that every customer we work with is unique, and so take a personalised approach with everyone that walks through our doors. This means you'll leave with a one-off piece, that is of incredible quality and unique to you.
CLASSIC COLOURS AND THE FINEST MATERIALS
The custom polo shirts that the team here at Andrew Brookes Tailoring provide come in four stunning colours, and in a cut of your choice. As well as this, you can choose from a number of beautiful details including the type of collar, cuffs, slits, buttons length and even embroider initials or a logo into the piece. Cut from 100% piqué-knitted jersey in Supima cotton, we'll tailor our custom polo shirts exactly to you, and, as well as ensure it fits your measurements, we'll take the time to learn about your style and preferences, too.
Additionally, the polo shirts and T-shirts that we supply come with a choice of neckline, pockets and sleeves, meaning you'll receive a piece that beautifully reflects your personality from as little as £49.
BOOK APPOINTMENT
MADE TO MEASURE T-SHIRTS
Whatever the weather, a beautifully tailored polo T-shirt can add a sense of luxury and exclusivity for all who wear one. At Andrew Brookes Tailoring, we have spent over 70 years providing gentlemen throughout Scotland, and beyond, with stunning pieces that can instil confidence in the wearer and this includes our collection of custom polo T-shirts. Ideal for every occasion, a contemporary polo can act as the crowning glory of every wardrobe.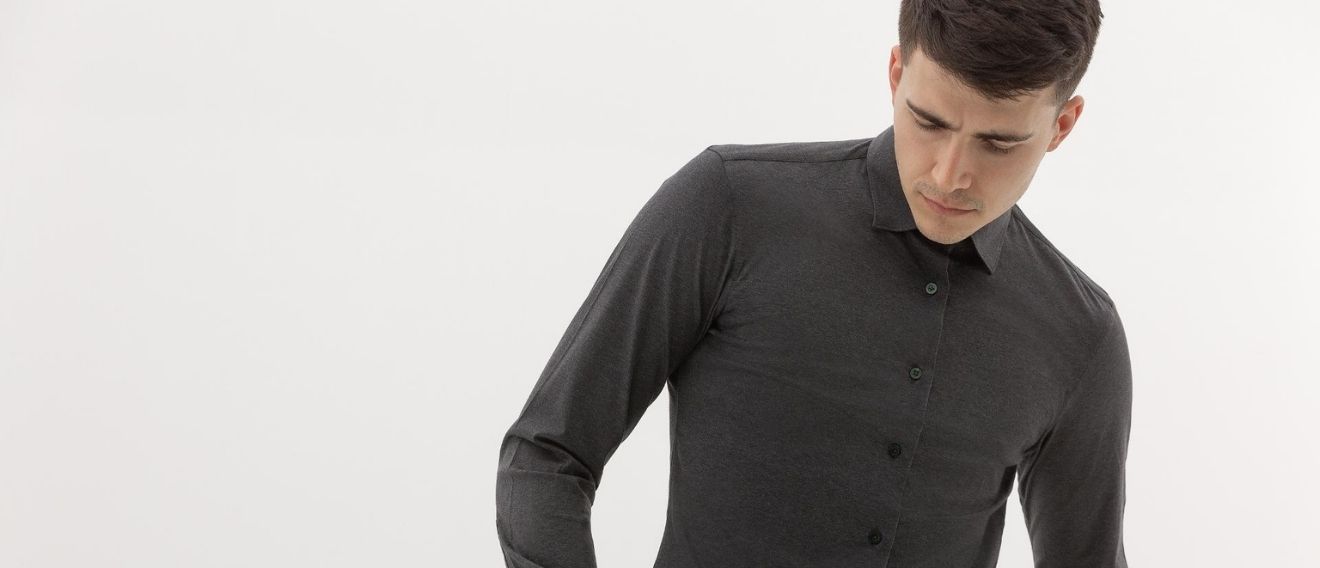 "This man is a genius. From my wedding suit to my Oscars suit… that's how much I trust him!"
"As soon as I met Andrew, I knew that he would make sure my clothing made the right impression."
"I want to feel good, feel sharp, to have a bit of X-Factor – Andrew has helped me achieve that."
"When I wear Andrew's clothes, it makes me feel incredibly confident and makes my job a lot easier."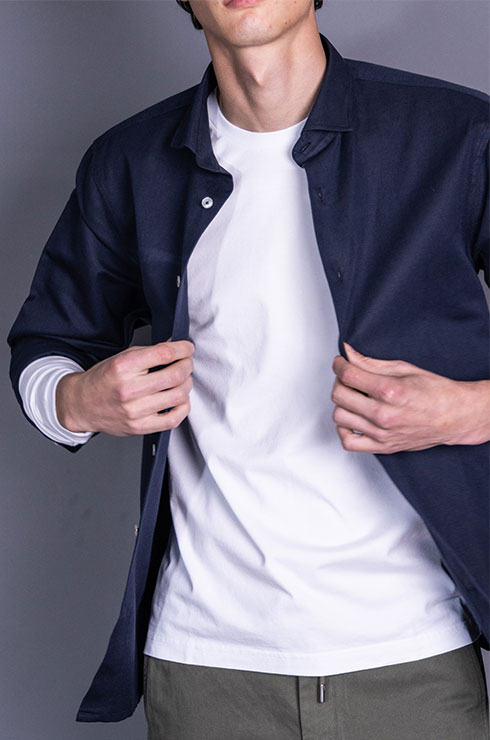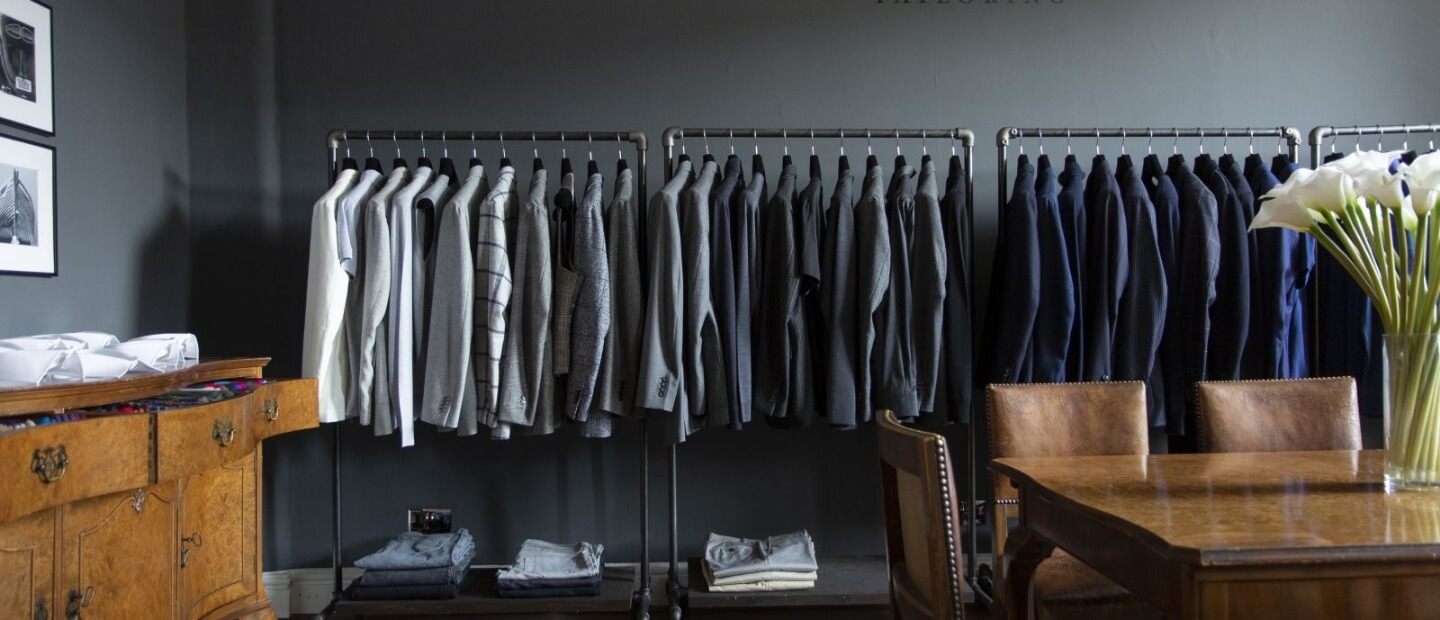 Visit Our Studio For A Consultation
MEN'S CUSTOM-TAILORED POLO SHIRTS
The custom-tailored polo shirts that the team at Andrew Brookes Tailoring can offer come in a range of colours and styles, all catered to your requirements. When you visit our Edinburgh studio, you'll receive the classic tailor experience and, alongside the practicality of taking measurements and learning sizes, we'll take the time to chat with you to establish your vision for the piece. Polo shirts are a classic item in every man's wardrobe, but when you visit Andrew Brookes Tailoring, you'll be receiving a timeless piece that is specific to you, and you alone.
BOOK APPOINTMENT
FREQUENTLY ASKED QUESTIONS
Looking for more information on what we do? If so, we've put together a list of our most commonly asked questions to give you a better understanding of how we work. Read on to find out more information. And if you have any other questions not answered here, feel free to get in touch with our team.
If you want a handmade garment, make an appointment to come and see us in the studio. Drop us an email at andrew@andrew-brookes.com or call us on +44(0)7515 285604 and we'll organise an appointment for you to visit us.
We want to give you the best experience possible, and while we can handle all manner of enquiries and answer questions online, nothing beats the in-studio experience. With this in mind, we only accept orders once you've visited us in our studio and we've been able to get a feel for what you're looking for.
Every order we take is unique, so the length of time it takes to make varies depending on what you order. Usually, it will be ready for your fitting in 8-10 weeks from your order date. However, this can vary, depending on the cloth you choose and any additional features such as custom linings or personal tartans.
OTHER COLLECTIONS
At Andrew Brookes Tailoring, we offer a wide range of luxury tailoring services to our customers. Offering bespoke suits, designs and accessories suitable for every occasion, check out our collections below.