Collections
BESPOKE TAILORED SUITS
A leading supplier of bespoke suits in Edinburgh, as soon as you walk through the door of Andrew Brookes Tailoring you'll start to receive a fully personalised service. Our tailoring is modern, handmade and always tailored specifically to your unique personality and style.
Whether you're looking for a new business piece or something slightly less formal, our team will take all of your requirements into consideration before adopting top of the range tailoring techniques learned over generations to produce a one-off piece or collection that reflects your individuality and taste. Our team will provide you with a classic fitting experience, alongside a signature detailing and personalised design offering.
FINEST DESIGNS AND MATERIALS
When looking for bespoke tailored suits, there are plenty of options out there. But not many can boast the generations of experience that the team at Andrew Brookes Tailoring has to our name. Over the last 70 years, we've become experts in luxury, opulent materials that can take bespoke tailoring to the next level. And, when you visit our team, we'll be able to help you browse through some of Scotland's, and Europe's, finest materials and garments that will provide you with a truly exclusive final product.
Once a look that accurately reflects your style and personality has been selected, we'll ensure its fit, cut, length and detailing also align with your vision. Best of all, our dedicated service and high-quality products are available from just £799 for a tailored jacket, from £299 for a tailored waistcoat or trousers, £999 for a two-piece suit and £1,299 for a three-piece suit. We also create beautiful bespoke tartan trousers from just £499.
BOOK APPOINTMENT
A COMPLETELY PERSONALISED SERVICE
If you're looking for bespoke suits in Edinburgh, then look no further than Andrew Brookes Tailoring. For over 70 years we've provided the people of Scotland, and beyond, with completely bespoke tailored suits that are handcrafted specifically to the client's requirements and preferences. From the trousers, shirt and, of course, the main event of the jacket, we'll take care of every element of your look.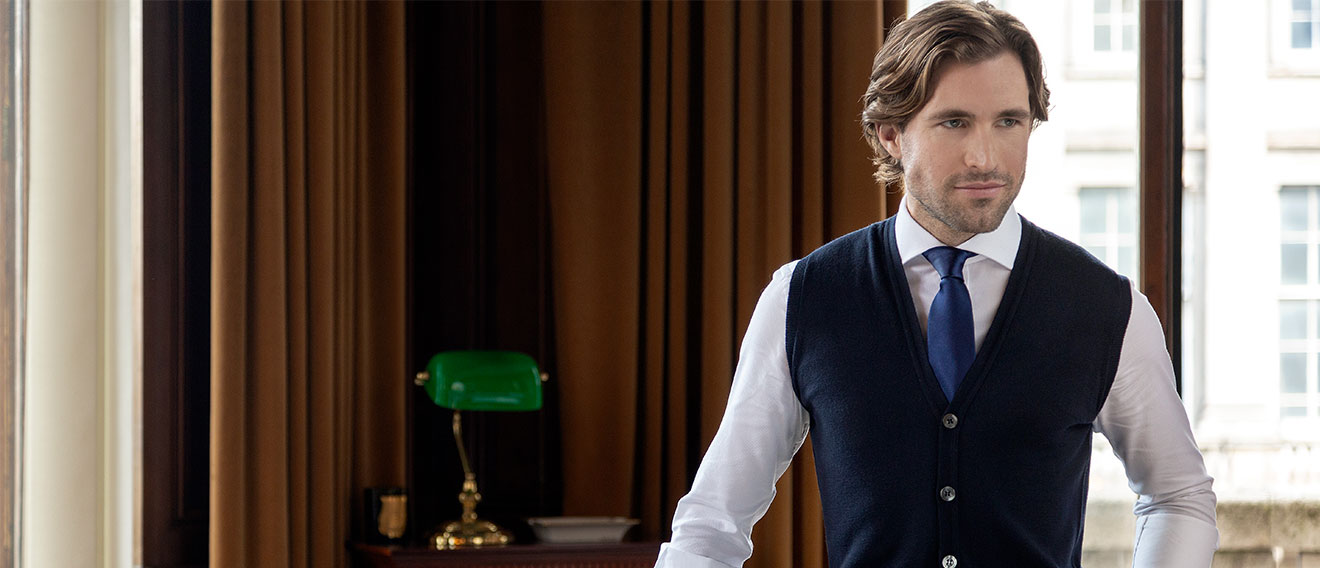 "This man is a genius. From my wedding suit to my Oscars suit… that's how much I trust him!"
"As soon as I met Andrew, I knew that he would make sure my clothing made the right impression."
"I want to feel good, feel sharp, to have a bit of X-Factor – Andrew has helped me achieve that."
"When I wear Andrew's clothes, it makes me feel incredibly confident and makes my job a lot easier."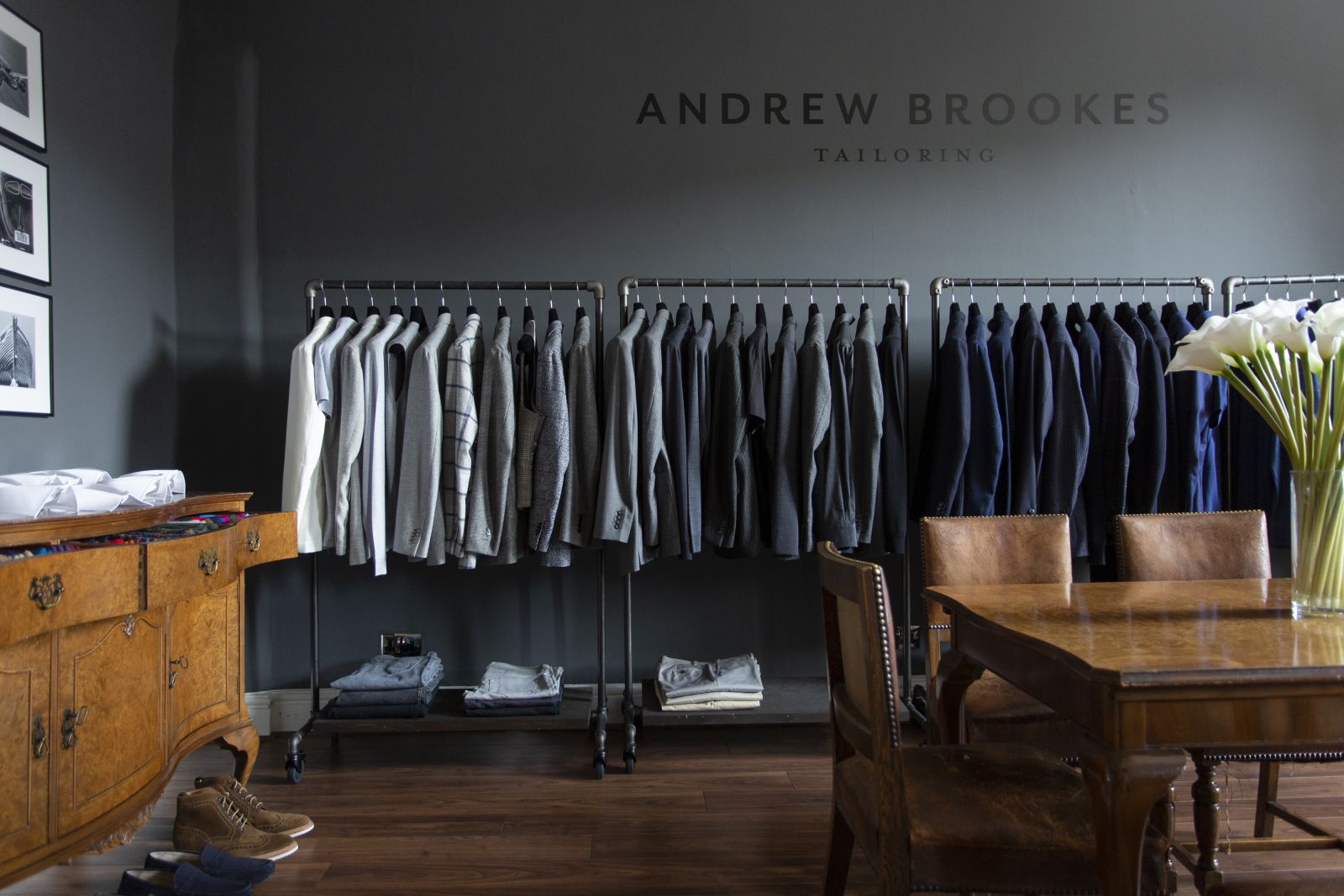 Visit our studio for a consultation
LUXURIOUS FITS AND STYLES
Putting together a piece that is truly individual to you requires a personal approach and this is something our bespoke tailoring service always strives to achieve. Not only do we ensure that all elements of the suit match your measurements, but we take the time to get to know you, your personality and your likes and dislikes before beginning the collaborative process of crafting a piece that encapsulates your unique character.
BOOK APPOINTMENT
FREQUENTLY ASKED QUESTIONS
Looking for more information on what we do? If so, we've put together a list of our most commonly asked questions to give you a better understanding of how we work. Read on to find out more information. And if you have any other questions not answered here, feel free to get in touch with our team.
If you want a handmade garment, make an appointment to come and see us in the studio. Drop us an email at andrew@andrew-brookes.com or call us on +44(0)7515 285604 and we'll organise an appointment for you to visit us.
We want to give you the best experience possible, and while we can handle all manner of enquiries and answer questions online, nothing beats the in-studio experience. With this in mind, we only accept orders once you've visited us in our studio and we've been able to get a feel for what you're looking for.
Every order we take is unique, so the length of time it takes to make varies depending on what you order. Usually, it will be ready for your fitting in 8-10 weeks from your order date. However, this can vary, depending on the cloth you choose and any additional features such as custom linings or personal tartans.
OTHER COLLECTIONS
At Andrew Brookes Tailoring, we offer a wide range of luxury tailoring services to our customers. Offering bespoke suits, designs and accessories suitable for every occasion, check out our collections below.