The Treasured Time of Merriment
14 December 2022
The months of November to January hold an aura unbeknown to the other months of the year. Nights get longer, the wind grazes the ground and we begin to see the world in semi-darkness. However, as sombre as it should seem, there is a brightness that comes with the colder climate.
Winter has the ability to draw us together and encourages us to reflect and carve out time to interact with our loved ones. Here at Andrew Brookes, we wanted to take some time to share our favourite cosy winter activities so you too can treasure this time of merriment.
Family Time 
There is no better way to enjoy this season than spending it in the company of good friends and family. Take some time to disconnect from your duties and busy schedules to enjoy conversations over warm beverages at home or a cafe. Or, perhaps make a whole evening of it by snuggling up with your favourite comfort food and films and simply revelling in good company.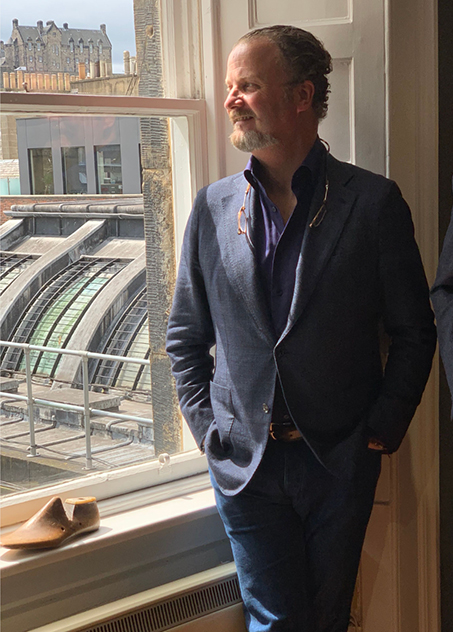 Home Baking
There are few comforts that come close to the smell of freshly baked goods. Traditional Scottish shortbread or Dundee cake are particular favourites of ours, and the ceremony of baking is alone enough to make you feel all warm and fuzzy inside. Invite relatives and friends to help you bake an abundance of treats and share them with your neighbours to really spread the kinship. We like to take winter as a time to truly look out for our well-being as well as others.
Create Cosiness
Perhaps the best thing about the long nights is there's more opportunity to enjoy the comforts of home, as it is where the heart is. Colder days may mean staying indoors more often, so make your home extra cosy by lighting your favourite scented candles, adding some warm light with lamps and lighting a fire. Giving yourself a cosy ritual like this every evening will give you time to yourself and ease you into a blissful winter in an environment that sparks joy.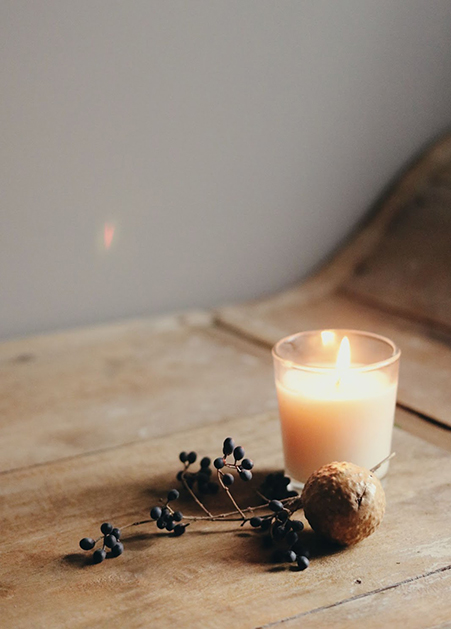 Christmas Markets
The final month of the year allows us to partake in a generous amount of Christmas markets with co-workers, friends and family alike. With rows of stalls offering everything from hot toddies to pork and stuffing rolls, there is something for everyone to enjoy. However, the greatest thing about Christmas markets is that there are no expectations to do anything at all, you can simply wander around and absorb the festive spirit against a backdrop of jovial jest, music, and socialising.
Hogmanay 
Hogmanay marks the start of a new year and the beginning of new possibilities. During this time, Scotland has a whole host of events running throughout the country that bring people together to celebrate and mark the occasion of a new era, whilst being surrounded by great food and drink. However, you can enjoy Hogmanay from home too, as the most comforting part of this time of year is the optimism for the coming year and taking the time to celebrate with your nearest and dearest.
We recommend savouring these few months of merriment and reflecting on life's simple pleasures. We hope we have inspired you with ways to spend your winter and would like to wish you the Merriest Christmas and Happiest New Year!