When the King met the Queen…
12 September 2018
It was an absolute pleasure to work with our lovely client Ross King again, this time on the show-stopping outfit he wore to collect his MBE from Her Majesty the Queen last month.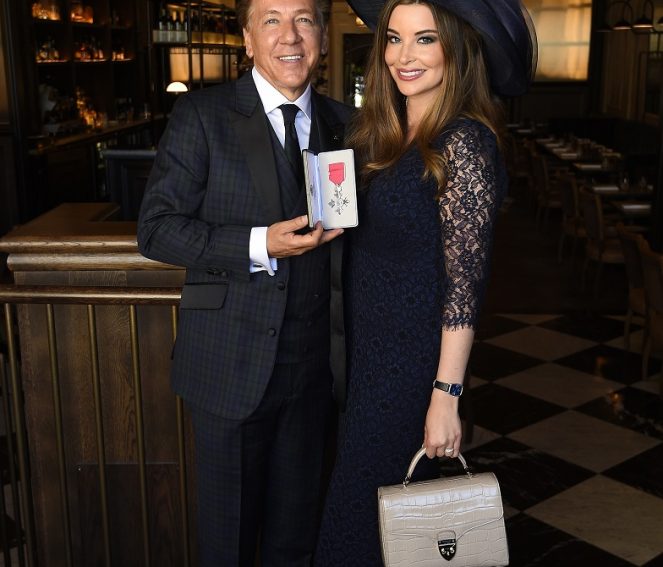 Ross is best known in the UK as the LA-based correspondent role for ITV shows "Lorraine" and "Good Morning Britain" and he received his MBE for his services to entertainment.
We've designed a number of pieces for Ross over the years, including his wedding outfit and his red carpet Oscars suits, so we've got to know him well. He's got great style and is a real joy to work with. It's not every day you get to meet the Queen, so it was important that Ross felt relaxed and comfortable in what he was wearing.
After an initial consultation, we chose a Scabal wool fabric, as it's luxurious, beautiful to look at and practical to wear. We teamed this with Scabal silk Black Watch tartan, a nod to his Scottish roots, to create a refined and stylish three-piece dinner suit with a two-button jacket with black silk lapels and pocket flaps.
The jacket featured a narrower cut to complement Ross' shape, with flash cuffs and vents. We lined it in navy silk and incorporated personalised details, including under-collar embroidery. A double-breasted waistcoat with six buttons and tailored plain-fronted trousers with a handmade white Thomas Mason double cuff shirt with semi-cutaway collar and personal embroidery completed the look.
Huge congratulations Ross, we look forward to seeing you soon.