How to choose a wedding suit
15 August 2022
She said yes! Now, what to wear on the big day…
There are plenty of things to consider when choosing the perfect wedding suit and many questions to be asking yourself so you can get a suit that encapsulates your style. To help ensure your task is enjoyable, we've compiled the essential factors you need to consider before you enter the wedding suit realm so you're looking sharp on the big day.
Things to consider when choosing a wedding suit
First and foremost, we advise you to start the planning process at least 2-3 months before the wedding so you give your tailor enough time to ensure that your chosen outfit fits you perfectly and you look your best on the big day.
You can also check out our blog post on when to go shopping for your wedding suit so that you're aptly prepared for the big day.
1. Suit colour
Colour is one of the simplest and quickest ways to inject personality into the suit. There are rarely any rules as to what colours you should opt for. As long as it speaks to your preference, you can't go wrong.
If you're wary of how to incorporate colour into your wedding suit, then we advise sticking to classic underpinnings to keep the look classic. This includes a plain white shirt, or a solid tie to keep things sophisticated, then work your way around these. Bright blues, pastel greens, and ivory shades are a great way to stand out in a sea of grey, black, and navy suits, and will complement a range of skin tones.
Alternatively, for the traditionalist who would rather keep things muted, you can add subtle pops of colour with accessories. For example, go for bold button colours, contrast stitching, or a striking pocket square.
2. Material
The material choice of your suit can have a huge impact on the overall look and style of your garment, and elevate your suit.
For example, a linen suit will be a great way to make your look seem effortless and fresh, especially in the warmer seasons. What's more, they're breathable whilst still offering a relatively formal look.
Worsted wool or wool-blend suits will showcase structure and quality, and maintain their shape over a long period.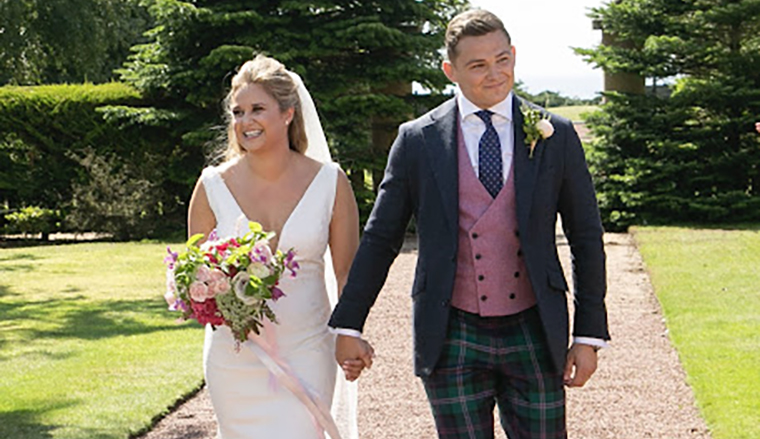 Tweed, one of the toughest and oldest fabrics, will give your suit texture and ensure it remains a 'go-to' item for years to come.
3. Pattern vs no pattern
Adding a pattern to your suit is a great idea if there's a specific look you're trying to achieve. There are many patterns to choose from, however, if you're new to this area of design, we suggest staying conservative and subtle.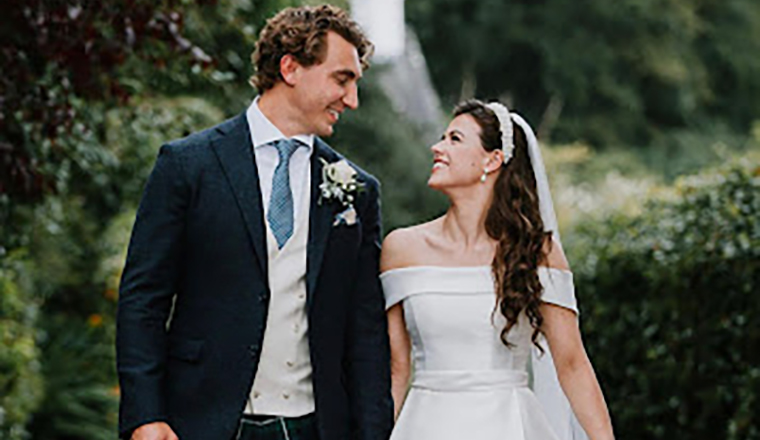 For example, nailhead and herringbone can be subtle but still add a nice little surface detail to your suit. Pinstripes can also be subtle if they're not too strong in colour or spaced widely apart, and even give the impression of height which can be flattering.
For those more experienced in the world of patterns and who want to go bolder, checks and plaids are a great way to add character and style to your suit. Lime green and rusty orange are widely popular as they add colour whilst still being stylish and timeless.
However, staying ultra-smooth and sleek is also appealing and will give your suit a classic feel. You can also add contrast through other elements when sporting a suit with no pattern, such as the shine of your shoes, the texture of your tie, or the colour of your buttons.
Always remember to go with what feels right and showcases your true style and personality.
4. Season appropriate
You'll want to ensure your suit is weather appropriate as there is nothing quite as uncomfortable as wearing a three-piece worsted-wool suit in the height of summer, or a linen suit in the dead of winter. Therefore, preparing your suit in line with the season you'll be wearing it in will make sure you're comfortable throughout the day.
If you're trying to escape the summer heat, then linen will keep you cool and stylish. Think about cool colours too, such as light purple, blues, and bright greens, as they'll reflect the sun, and also tie in with the summer tones.
For spring, Hopsack is a great fabric choice as it's breathable but not as summery in style as linen. Colours such as yellows and pinks are perfect for this season as pastels are a great indication of springtime.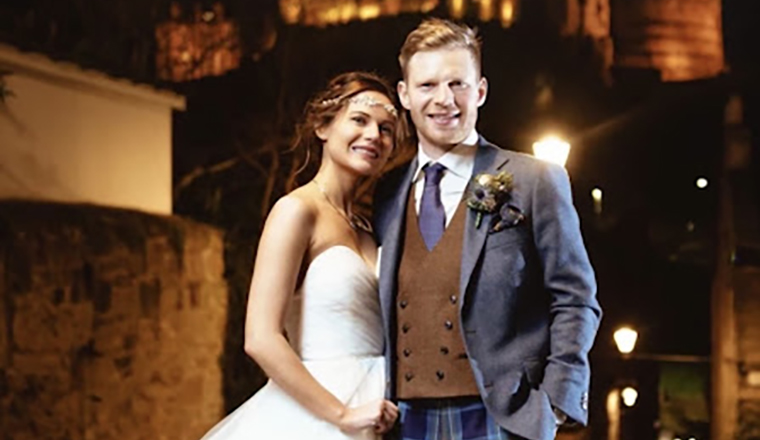 Suits for autumn and winter will benefit from tweed, worsted wool, and flannel. All tend to be slightly heavier and provide insulation. They're also structured and pleasing to the touch, so you'll look and feel good. Colour options for these seasons include dark and warm colours. Browns, dark reds, and dark greys work great for autumn, whereas winter suits would suit black, dark greens, and navy blue to complement the cooler season.
5. Knowing your cuts, fits, and styles
The cut and fit of your suit should always be a reflection of your most stylish and confident self. When your suit has these components, you'll present yourself with total confidence which will also have an effect on your posture and demeanour throughout the day. With so many options for cuts, fits, and styles, you may feel overwhelmed and struggle to settle on one suit.
We recommend going to an experienced tailor who will be able to offer you the best options based on your measurements and how you naturally stand and move. With your input, they can then manufacture you a suit with pinpoint tailoring and bespoke finishes that you will cherish forever.
6. Account for venue and theme
If your wedding is centred around a certain theme or location, you may want to tie in these influences into your suit. For example, a summer-time beach wedding would benefit from a light-coloured linen suit. Whereas a rustic, Christmas-time wedding would pair perfectly with a flannel, checked-pattern suit. Accounting for these elements will help narrow down your choices when shopping, and also save time and effort, so you can find your dream wedding suit sooner.
7. Make a garment you can wear again
Buying a suit for one use can be expensive, and although you'll want to pull out all the stops for your big day, it would be nice to design a suit you can wear over and over again. Having a talk with your tailor can help you pick out some options that you'll be able to wear on other occasions or even mix and match elements with other garments to ensure you get maximum value from your suit.
For example, being able to wear your suit jacket or trousers with items that already exist in your wardrobe will allow you to wear your special suit more than once and also appreciate the craftsmanship that has gone into your garment by wearing elements in your day-to-day life.
Bespoke wedding suits at Andrew Brookes
The power of a well-fitted suit has no limits and should not be overlooked. On your big day, you should look and feel your best, and the quality of a bespoke wedding suit will speak for itself so you can just focus on the "I do's".
At Andrew Brookes, we craft beautiful bespoke wedding suits for customers worldwide. Each of our garments is individual, elegant, and modern, tailored specifically to each groom's personality and style. Check out how we created Scott Meenagh's bespoke tartan for his big day for an idea of our tailor-made service.
If you would like to know more about our bespoke services, you can book an appointment here, and we'll be in touch about creating something special for you very soon.