A LIFESTYLE WARDROBE FOR DOUGIE VIPOND
Our team helped TV presenter Dougie Vipond by crafting a bespoke wardrobe that matches his outdoor lifestyle while remaining slick and sophisticated in front of the camera.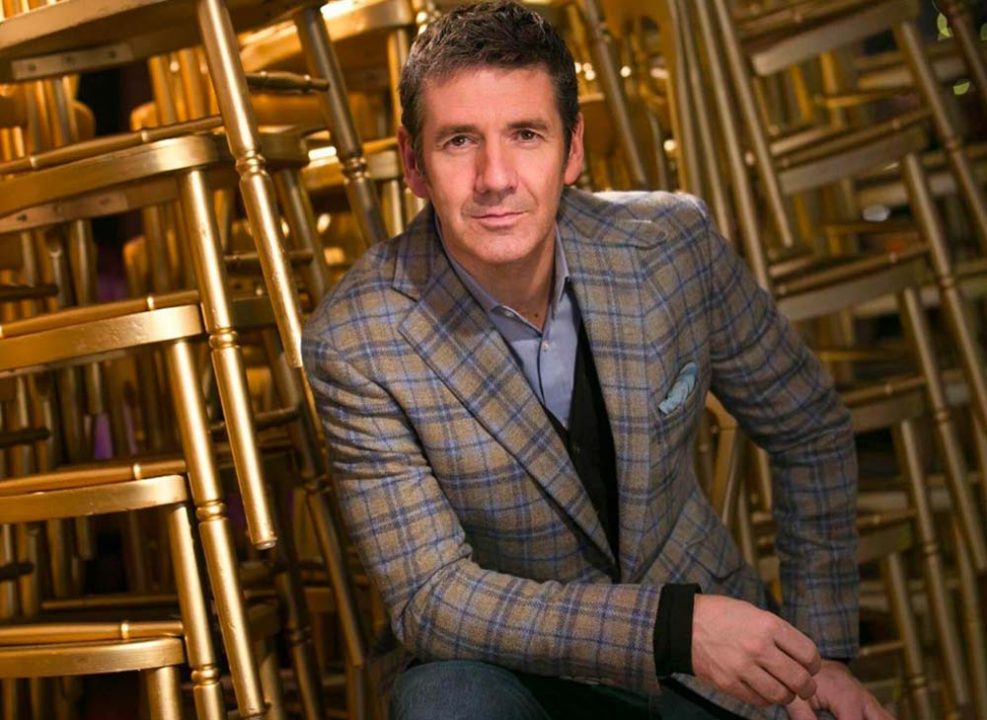 Tailoring for Dougie Vipond
Dougie Vipond is best known for fronting TV programmes regarding travel and rural affairs, meaning he spends a lot of his time out and about. With this in mind, when he visited our team at Andrew Brookes Tailoring, he was keen for us to create a wardrobe that would make his life easier and one that included lightweight garments that were practical but still looked great in front of the camera. We put together a versatile range that do exactly that, while also reflecting his unique personality and character.
Here is what Dougie said about working with us: "I first met Andrew a couple of years ago when he designed all the wedding outfits for one of my friends. I was instantly impressed by his amazing knowledge and sense of style, which shines through in every one of his designs.
My work as a TV presenter, and as part of Deacon Blue, involves a lot of travel so I need to travel light by taking garments, which are versatile enough to go from on-camera to on-stage. Andrew's clothes give me the versatility I need – and they always make me feel great."
Testimonial
"When I wear Andrew's clothes, it makes me feel incredibly confident and makes my job a lot easier."
– Dougie Vipond
HAVE AN ENQUIRY?
Have any questions about what we do? Or are looking to book an appointment at our studio? Whatever the case, our friendly and knowledgeable team are always happy to answer any questions you may have. Get in touch today.
TALK TO US
OTHER WORK
Over the years we've earned global recognition thanks to our bespoke service and have worked alongside some of the biggest names in sport, entertainment, business and media as a result. Check out some of our proudest work here.