A WEDDING SUIT FOR ROSS KING
When he's not reporting on Hollywood's biggest names, Ross King is revelling in his Scottish heritage – something he wanted encapsulating in his wedding suit. We were honoured to be included in one of the biggest days of Ross' life and crafted a unique wedding suit that seamlessly celebrated his life and personality.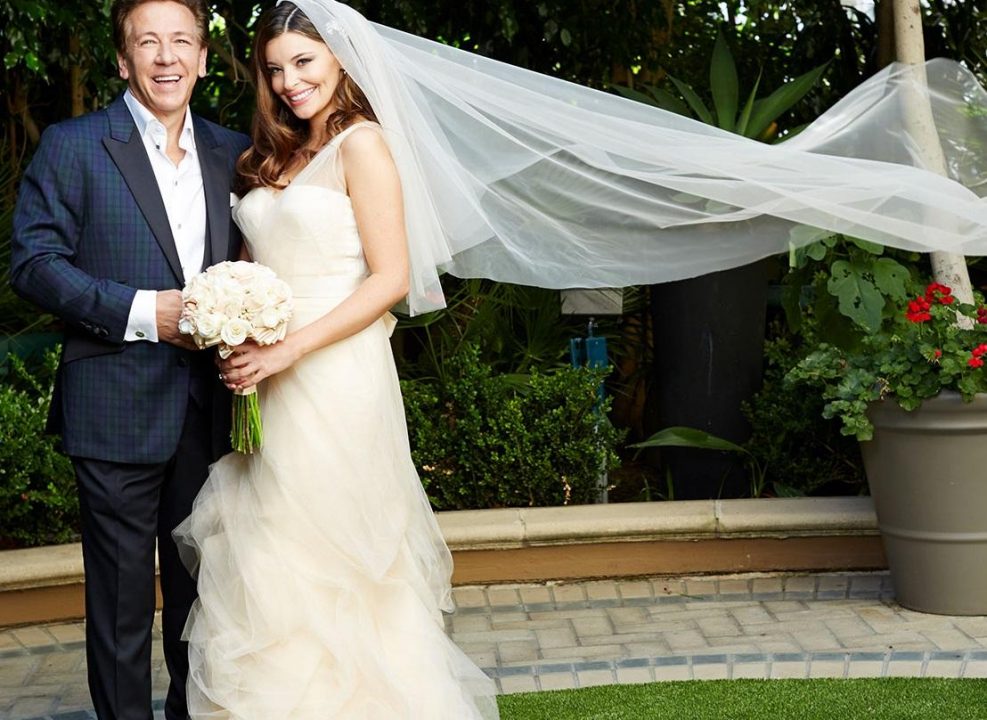 Tailoring for Ross King
When TV presenter Ross King visited us, we knew we needed to create something special. Despite now being based in Los Angeles, Ross is extremely proud of his Scottish roots and was determined to incorporate that into his wedding suit. The team at Andrew Brookes Tailoring helped to expertly craft a piece that encapsulates this while also maintaining the luxury lifestyle he and his wife Brianna now live.
Here is what Ross said about working with us: "Although I'm based in LA, I still have strong connections with Scotland. So when I was looking for a suit for my wedding to Brianna, I wanted something to suit me and my lifestyle.
As soon as I met Andrew, I saw that he is a true craftsman, like a wonderful old school tailor but with a brilliant modern twist. He understood what I was looking for and designed a fantastic wedding suit that looked perfect on the day – and on the cover of Hello! magazine. It was a no brainer to then ask Andrew to design the suit I wore to collect my MBE from the Queen in July. In my opinion, when it comes to tailoring, he simply is the man!"
Testimonial
"This man is a genius. From my wedding suit to my Oscars suit… that's how much I trust him!"
– Ross King
HAVE AN ENQUIRY?
Have any questions about what we do? Or are looking to book an appointment at our studio? Whatever the case, our friendly and knowledgeable team are always happy to answer any questions you may have. Get in touch today.
TALK TO US
OTHER WORK
Over the years we've earned global recognition thanks to our bespoke service and have worked alongside some of the biggest names in sport, entertainment, business and media as a result. Check out some of our proudest work here.